Meet our Chef
Bagatelle's contemporary French cuisine finds its roots on two continents, and Chef Jules Pronost infuses his exceptional culinary background into every dish at Bagatelle Ibiza.
Bon Appétit
From our executive chef Jules Pronost
Jules was born in the heart of Provence in the pretty town of Avignon. After a training at Christian Etienne, his passion for gastronomy was born.In the heart of the Mediterranean flavors, the desire to travel, discover other worlds is taking shape. It's in London that he decides to go to learn with The greatest chefs of the moment. With the chef Pierre Gagnaire at Sketch he will learn the most important. Of course the passage obliges in our capital Paris, will open to him the doors of the biggest palace, Le Bristol, Le Burgundy ... It is in the high structure gastronomy that he will evolve in Courchevel like second of kitchen, with the Sivoliere for 3 years followed by K2. But it's in Bagatelle beach Ibiza that he will apply his last 10 years of experience of high gastronomy as Chef.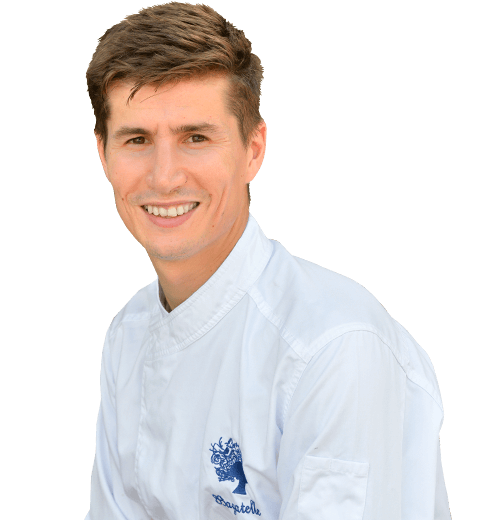 Ceviche du Jour
Bagatelle Ibiza is one of the latest offerings from the Bagatelle stable which also includes iconic restaurants in locations like New York, Miami, St. Tropez, St. Barth, Dubai, Rio de Janeiro, and Sao Paulo.
Read More Reviews
Signature Dishes