A French Mediterranean Restaurant
Bagatelle Ibiza is one of the latest offerings from the Bagatelle stable which also includes iconic restaurants in locations like New York, Miami, St. Tropez, St. Barth, Dubai, Rio de Janeiro, Sao Paulo, Punta del Este and Monte Carlo. The focus of Bagatelle Ibiza is similar to the other restaurants of the brand - offering unique and luxurious dining in a glamorous pool and beachfront setting. For Bagatelle Ibiza, that means lots of sun and beach and an atmosphere where that party of your life is only moments away. It is a brand-new restaurant that only opened in late June 2017 so it is still finding its feet and establishing a clientele. The picturesque setting combined with the great food are proving to be a big hit so far. Leer en Español
Bagatelle Ibiza es una de las últimas aperturas de la familia Bagatelle, la cual también incluye restaurantes en locaciones como New York, Miami, St. Tropez, St. Barth, Dubai, Rio de Janeiro, São Paulo, Punta del Este and Monte Carlo. El enfoque de Bagatelle Ibiza es similar a los demás restaurantes de la marca - ofrece platillos únicos y lujosos en una piscina glamorosa frente a la playa. Bagatelle Ibiza, ofrece sol y arena y una atmósfera donde la fiesta de tu vida está a sólo unos pasos. Es un restaurante completamente nuevo que acaba de abrir a finales de Junio de 2017, por lo que aún está formando sus cimientos y estableciendo su clientela. El espacio pintoresco combinado con la buena comida han probado ser un éxito hasta el momento. Read in English
Jetset Report
Bagatelle Ibiza is one of the latest offerings from the Bagatelle stable which also includes iconic restaurants in locations like New York, Miami, St. Tropez, St. Barth, Dubai, Rio de Janeiro, and Sao Paulo.
Read More Reviews
Signature Dishes
Bagatelle's most popular mainstays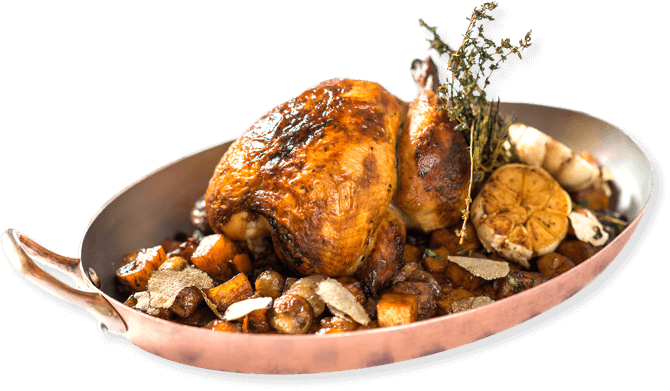 Poulet Rôti Entier à la Truffe
Whole truffled roasted chicken, baby potatoes chicken jus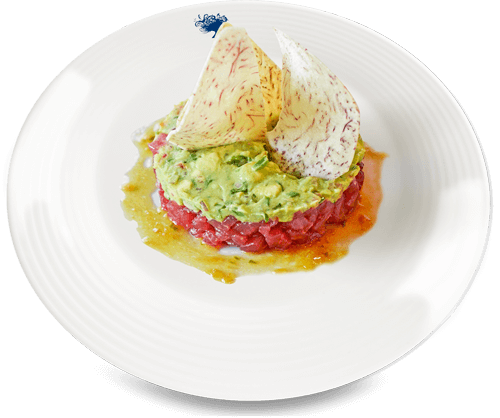 Tartare de Thon Bagatelle
Yellowfin tuna tartare, avocado, cilantro & lime soy vinaigrette
Meet the Founders

Aymeric Clemente & Remi Laba

The Bagatelle Brand came to life when business partners Aymeric Clemente and Remi Laba shared a desire to translate their previous experience in Hospitality in an environment that stood a lot closer to their idea of what a modern dining destination should be like, and was in line with their own aspirations. Today, they feel very fortunate to be able to expand Bagatelle globally in 9 locations and counting, and to find that their restaurant values resonate so loudly amongst the global dining scene. Aymeric and Remi are most proud of all the beautiful memories they have helped their customers build as well as being a witness to many wonderful life celebrations. To them, Bagatelle is a lifestyle, a way of life, where Joie de Vivre is a constant driver.
We look forward to meeting and dining with you soon. Please come say hello!

Aymeric Clemente

Remi Laba
Meet our Executive Chef

Jules Pronost

Jules was born in the heart of Provence in the pretty town of Avignon. After a training at Christian Etienne, his passion for gastronomy was born.In the heart of the Mediterranean flavors, the desire to travel, discover other worlds is taking shape. It's in London that he decides to go to learn with The greatest chefs of the moment. With the chef Pierre Gagnaire at Sketch he will learn the most important. Of course the passage obliges in our capital Paris, will open to him the doors of the biggest palace, Le Bristol, Le Burgundy ... It is in the high structure gastronomy that he will evolve in Courchevel like second of kitchen, with the Sivoliere for 3 years followed by K2. But it's in Bagatelle beach Ibiza that he will apply his last 10 years of experience of high gastronomy as Chef.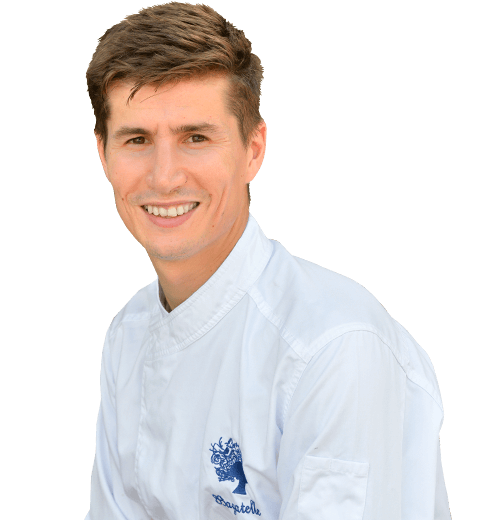 Tell us about your experience!
Congratulate us or help us improve at www.tellbagatelle.com
share your experience
Contact Information
Address
Avenida de Cala Moli, 30
Ibiza, Spain 07830, ES
Press Inquiries
Kitchen Hours
Kitchen is open from 1pm to 7pm everyday
Hours of Operation
Pool is open from 12pm to 9pm everyday
Please be advised
For brunch, seating at table first.
Afterwards join us in bar area.
We hold reservations for 15 min
Age 21 and over (optional)
Dress code is casual chic
Required Passport ID (for visitors)